Your own brand is always in sight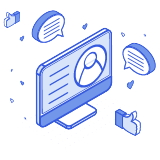 Automatically collect guest WiFi user profiles from Facebook™ and other social networks, email capture, SMS authentication, and neatly organize all guest data in your CRM.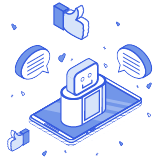 View a timeline of all Guest WiFi users that connect to your network in real-time.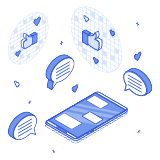 Easily filter and analyse location analytics including total guests, new vs. returning, social login types, locations, email domains, genders, time of day, and email engagement.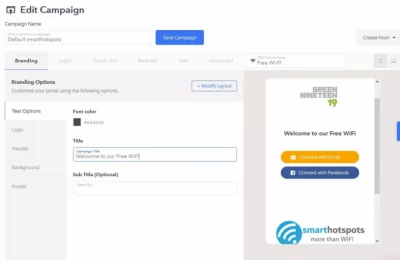 We can manage every element of your WiFi login experience . Choose from various social login options, engagement tools and customisation options.
Choose from a range of login options including social network app integrations (Facebook™, Twitter, LinkedIn, Instagram, SMS login contact form,, passcode bypass and more!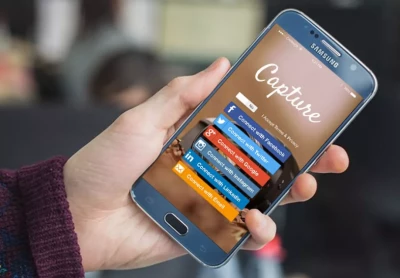 Set triggers to automatically send emails, SMS, webhooks and 3rd-party CRM actions , based on guest WiFi activity.

Connect
Triggers when guests connect to your WiFi network ( e.g. send a welcome email )

Disconnect
Triggers when guests disconnect from your WiFi network (e.g. reviews).

Inactive
Triggers when guests haven't been seen in a number of days (retention).

Birthday
Triggers when it's a guest's birthday (loyalty & group marketing).

Filters
Trigger actions for specific guests based on user behavior.

Delayed
Delay your actions for a specific amount of time for drip campaigns.

We provide all the expertise to get you up and running quickly. We can tailor our service to suit your needs.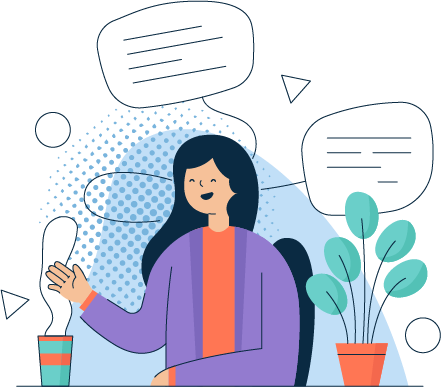 Run smart rules that trigger automations with your favourite CRM, Email Autoresponder and 1,000+ 3rd-party apps using Zapier.

It's time to get your #moreThanWiFI